Why Medvedev always says the most aggressive words
Many have wondered what made former Russian President Dmitry Medvedev, known as a «liberal», into the most ardent supporter of the special invasion. The change is multifaceted, but as Russia's independent media tracked investigations in recent months, Dmitry Medvedev's son Ilya Medvedev and Russian billionaire Igor Yusul The Fauve family's entanglements and their failed investments in business ventures may offer a different angle to this turn. Again — the personal life of a statesman is far more exciting than the stage play. In the following articles you will see:
Medvedev's son's secret business
who pays for it all
Why is the former president talking nonsense?
In July 2020, a $100 million luxury yacht was sailing in the waters of the Mediterranean against the backdrop of the world being ravaged by the pandemic. The wave of unemployment across Russia does not seem to have affected the two young men standing on the deck blowing air — Ilya Medvedev, son of Dmitry Medvedev, former Russian President and Deputy Chairman of the Security Council, and former Energy Minister , Maxim Yusufov, son of billionaire Igor Yusufov. The duo, who have known each other since their school days, are enjoying a life at sea away from difficult times, but they don't look carefree.
What is bothering the young children of these powerful parents? The yachts they step on underfoot can help us see all of this. The yacht called «Universe» was built in 2018 by the Dutch Damen Yachting Company. Although the real identity of its owner is not known after layers of packaging, it is easy to find out who the money was sent to. It came from Russia, and when the war broke out and Western governments began to seize the assets of Russian authorities and rich people, it was immediately transferred from the Italian port of Imperia to Russia's Sochi. The previous preliminary investigation believed that the yacht belonged to Igor Yusufov and his wife, but as the investigation progressed, its real owner slowly surfaced — Medvedev. There is an office dedicated to the former president on the yacht, which can maintain secret contact with the Kremlin at any time, and special naval vessels will also be escorted when sailing in Russian territorial waters.
The priceless yacht «Cosmos»
What is the relationship between the Medvedev family and Yusufov? In fact, the little Medvedev is the «apprentice» of the Yusufov couple, or an «investment in the second half of the family's life». They hope that by cultivating the little Medvedev, they will be firmly tied to his father — When you look back at the «accidental deaths» of the rich in Russia, there must be such an urgent need for exchange of interests. So the same principle applies to other assets of the Yusufov family — perhaps with the names of the former president and his son written on it.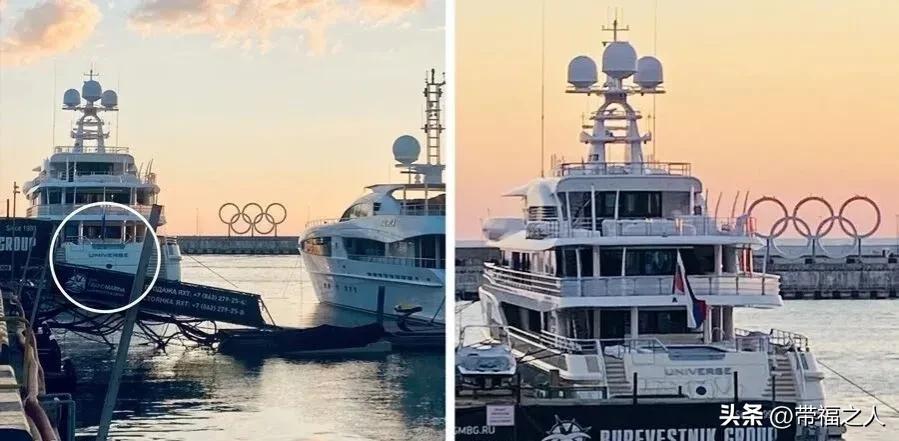 The photo just taken in September, the yacht is still parked in Sochi
«He's trying to work on private business projects, including the digital economy. Well, it's something that's very popular with young people right now. And he's doing it himself and doing it happily. So far, I haven't seen how much he's achieved there. success, but I hope everything will continue.» This is Medvedev's answer in the 2020 interview with «What Ilya is doing now». And just a year ago, a completely different story, starring Yusufov, unfolded in Moscow.
«There were times when I sat at the same table with Ilya Dmitrievic (Medvedev). We negotiated with him about investments and current affairs,» recalls IT businessman Konstantin Heiter Say. Hite is the chief designer of electronic price labeling systems for the retail industry, and in 2017 he founded the Compo IT business company with a partner. In the first few years, the company was booming and attracted many investors. In 2018, VEB planned to inject 200 million rubles to assist Compo IT in expanding its overseas business, but a change occurred soon — VEB suddenly withdrew from the negotiation process, and a new investor appeared.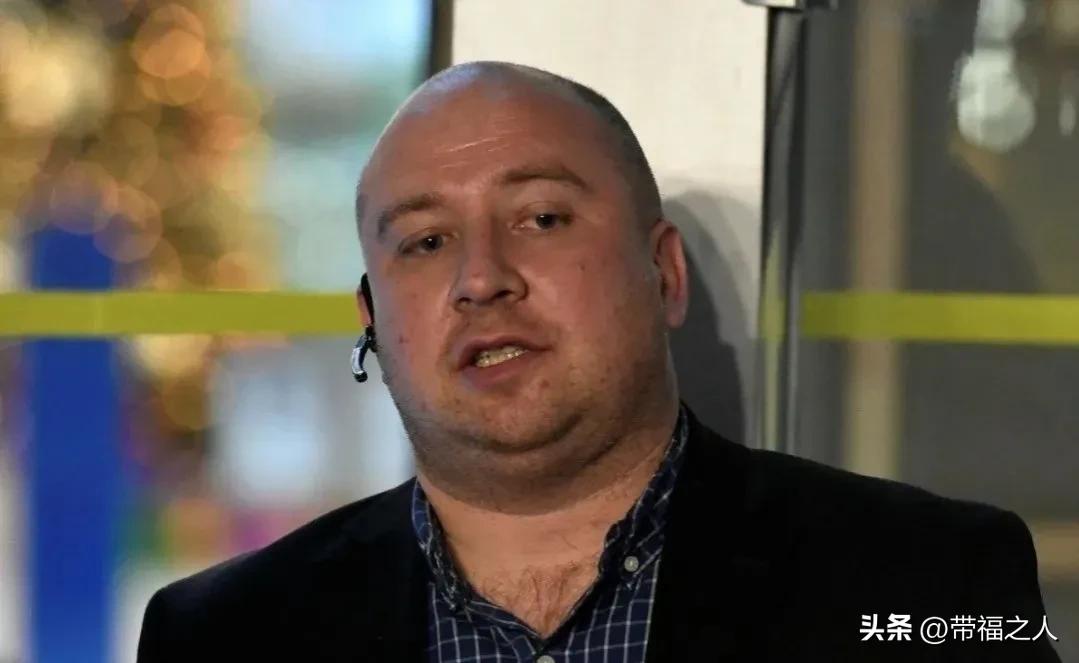 Konstantin Hayter, he is not in Russia, which is why he is willing to be interviewed
"We were carried away by the wave of startups in the US and Russia until Ilya Dmitrievich Medvedev was referred to us directly as a potential investor. According to him, it was arranged like this: with May Dvedev negotiated with and on his behalf was the eldest of Igor Yusufov's sons, Vitaly, who now controls most of the family business. In terms of meetings, Igor Yusufov His youngest son, Maxim, also joined the investor ranks. Ilya was blunt about being educated by the Yusufov family, and Vitaly taught Ilya how to be a respected venture capitalist."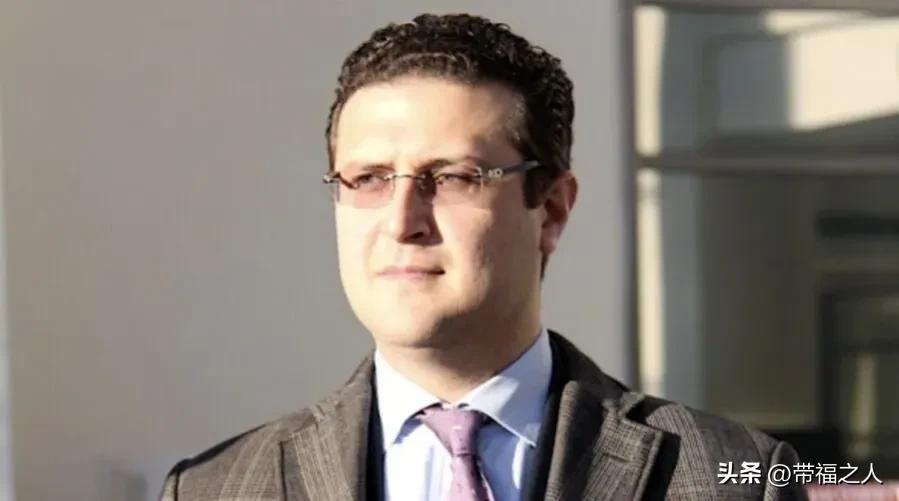 Vitaly Yusufov
In 2018 Compo IT entered into an investment agreement with Aykominvest, a company wholly owned by Vitaly Yusufov, with a total investment of more than $4 million. But when it comes to this agreement, Haite's face can't hide the gloom: «I was clearly told that the real investor is Ilya Medvedev, and I need to assist him to complete the task,» said Haite here. He sighed, «The only reason I would agree to this investment is that at the time I thought they were not thugs in the Security Service, but liberals who supported European integration.» $4 million for a large multinational corporation It may not be a large amount, but neither Medvedev nor his son could legally own the money — Medvedev Jr. had just graduated from academy at the time, and his father's total property publicity from 2010 to the present was less than 100. Ten thousand U.S. dollars.
The Yusufov family's «education» goes far beyond choosing the right investment target. At the end of 2018, a company called «NPO Compo» was launched in the Moscow region, the owner of which is still Vitaly Yusufov, a full shareholder of Aykominvest. At the same moment, the Compo IT owned by Hight had just started construction of a new factory to produce electronic price tags, and he himself was summoned to Moscow and told «that he is no longer needed for this business.»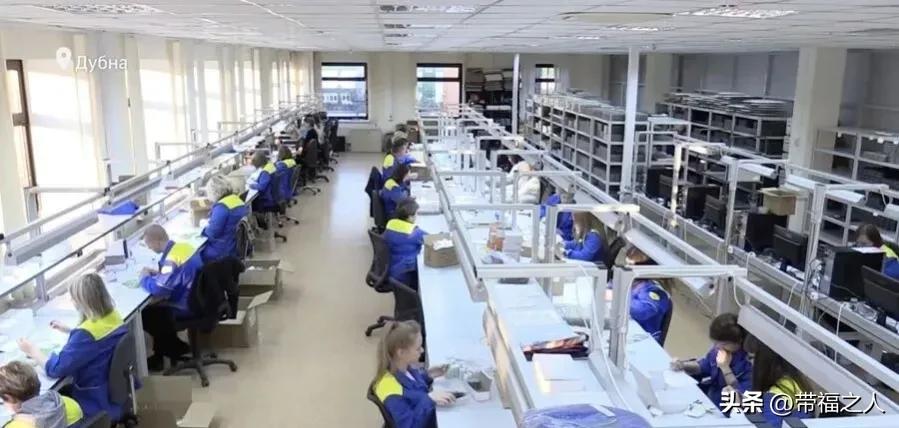 Internal photo of NPO Compo
«(They said) 'You know, Constantine, we don't usually do that, but we do like this business, so we decided to buy this company from you.' This is what they said in October 2018. The choice that month gave me.» Heit recalled the conversation, with Vitaly and Maxim Yusufov and Ilya Medvedev sitting at the table in front of him. Since they didn't make an offer, Hite decided to delay the decision, but in 2019 they said to Hite: «If we value your shares at 0 rubles, what can you do? You have the right to disagree. , but our NPO Compo has been listed and is going to take your engineers along with you, and after we stop financing Compo IT, you will definitely not be able to pay the corresponding salary. So now there are only two options left, or just say yes On our terms, get out with 10% of your income, or wait for your company to go bankrupt on its own!»
Under various pressures, Hite gave up his company in 2019, and then fled Russia — after losing its value, personal safety became a new bargaining chip. But that doesn't mean that Yusufov and Medvedev can celebrate their victory: at the end of 2021, NPO Compo's losses amount to 161 million rubles. Although Medvedev Jr. still controls the company, the subsequent operating conditions are far worse than before the acquisition.
Compo IT isn't Medvedev Jr's only investment target, but it's easy to find out how much the Yusufov family spent on Medvedev Jr. Because a careful study of the investment direction of Yusufov's family business will reveal that they are fond of more conservative resource industries, shipbuilding or real estate, and the only exception is the IT industry on the educational route of Jr. Medvedev. Vitaly Yusufov also invested about $2 million in Diginavis, the company of former communications minister Nikolai Nikiforov, who was the leader of Jr. Medvedev, but whose IT business was not well run— — Most of the company's projects are at a loss by 2022. But the Yusufov family's most interesting IT-related investment was not made in Russia at all, and it deserves a separate mention.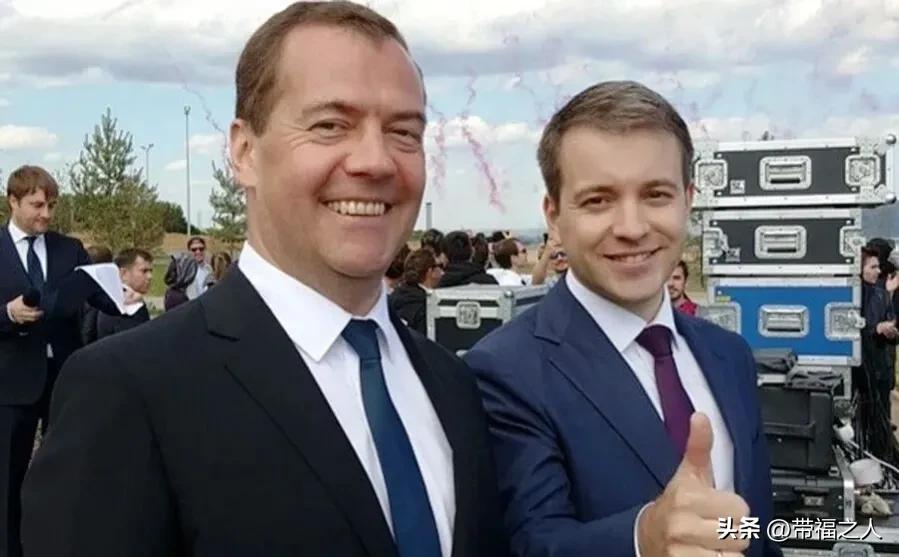 Dmitry Medvedev and Nikolai Nikiforov
«In January 2018, Vitaly Yusufov arrived with a delegation, and I showed him the Menlo Park facility,» recalls Pavel Cherkashin, a Russian businessman who has long lived in California's Silicon Valley. I am looking for my partner, Magomed Musaev.» The Yusufov family was very interested in entering Silicon Valley and improving the business starting point for Medvedev, but due to the lack of IT-related experience, they finally entered the Own business — real estate. Musaev has prepared a nice project for them called 80 Willow Street, an office building at the intersection of Menlo Park and Palo Alto in the heart of Silicon Valley, by Vitaly Yusufov in 2018 The house was purchased for $72 million in the spring. Although Musayev declined to comment on this, the Yusufov family financial report stated that the entire project was counted on Medvedev's head. In fact, the Yusufov family is not interested in the IT industry or even the investment prospects in the United States. Their main focus is still at home. In the resource industry, such large-scale investments are all for the small Medvedev.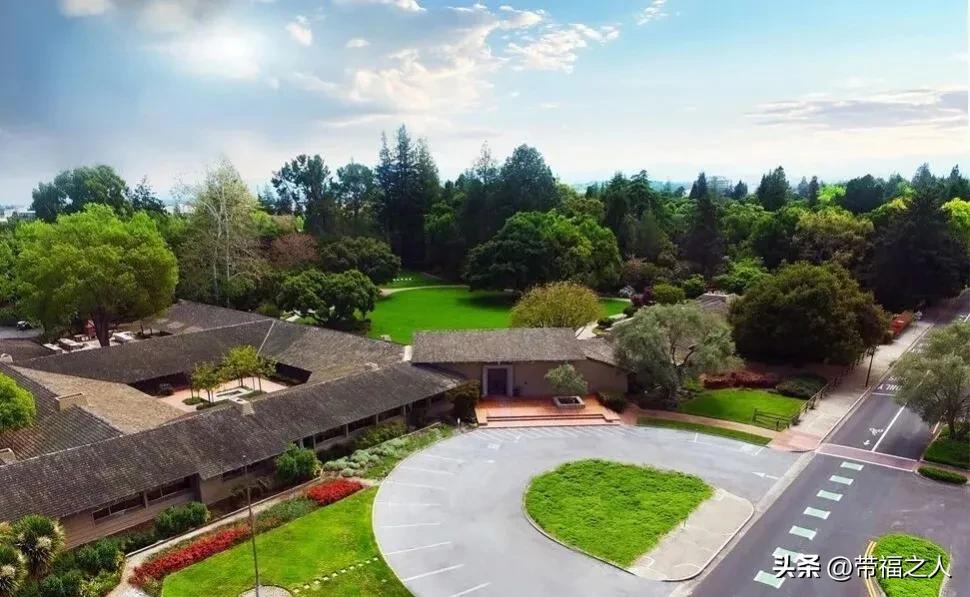 Part of the facilities at 80 Willow Street
But all of this, all this costly, has come to an end because of the sanctions that come with this war. Medvedev Jr. drove off his yacht, but he couldn't take away the many investments he spent in the United States. After being on the sanctions list in April this year, he had to leave it all back to Russia with unwillingness and chagrin, which also deeply hurt former President Dmitry Medvedev. Perhaps that's enough to explain his transformation from a «liberal» to an ardent supporter of the war with Ukraine and confrontation with the West — even more ardent than Vladimir Putin himself. Some people see the move as «some kind of agreement with Putin», others call it «Medvedev fooled», but people also say it's just Medvedev trying to reassure Putin's succession in this way position. Nonetheless, even from purely anthropological considerations, it is interesting to observe the behavior of the Vice-President of the Security Council.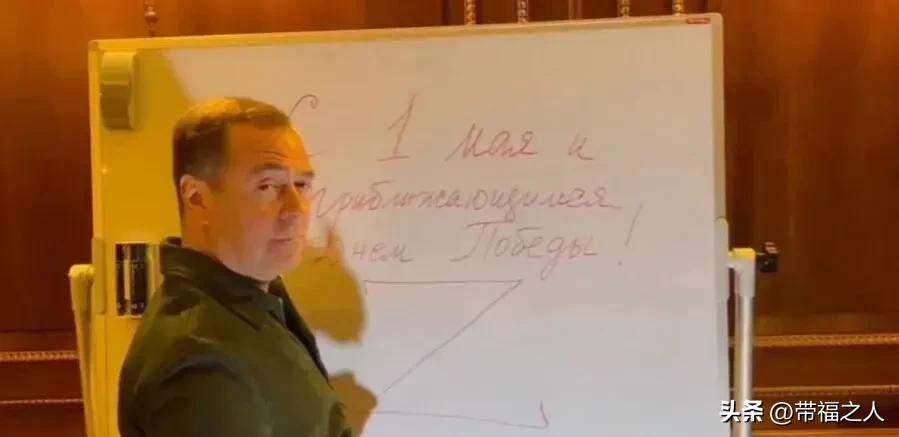 On the 19th day after the war, Dmitry Medvedev opened a telegram channel, where he wrote about the «crazy Russophobia of the West,» «the scumbags of Kyiv,» and his sympathy for these «weirds.» fetuses» hatred. Interestingly, he proposed that the EU should completely deny visas to Russians (which is why he was recently opposed by the Russians), claiming that no one would in turn «obstruct special military operations». He also preached nuclear war everywhere, claiming that if the West did not stop supplying weapons, it would face a «burning earth».
[It is worth mentioning that in August, Medvedev's VK account (Russian social platform) published a message containing "proclaimed that Russia will rule Ukraine, restore the borders of the Soviet era, and even have no end", and bluntly claimed Nonsense like «Kazakhstan is also a former Russian territory» can only be announced that the account has been hacked and hastily]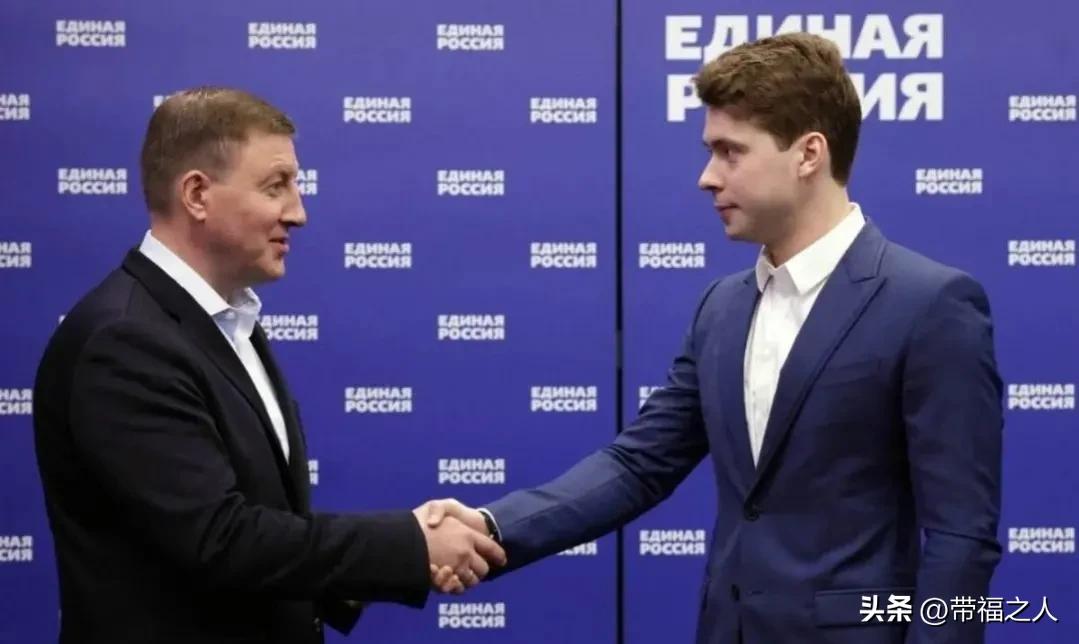 Ilgo Medvedev joins United Russia
At this moment when everything has not been settled, Ilgo Medvedev's IT entrepreneurial history has sunk along with his father's expectations and the interests of the Yusufov family. Everyone is disappointed, maybe this can explain their hysteria. The old Medvedev found a new job for the young Medvedev, and obtained the identity of a party member in the United Russia Party. Now he will focus on supporting Russian small and medium-sized enterprises. This war has not yet reached the moment to destroy Russia, but it has already shattered the «better future» envisioned by the former president and his party.
@allmain.news